Rachel Julian is a peace worker, researcher and teacher.
I am a Senior Lecturer in Peace Studies at Leeds Beckett University, UK
I work to promote nonviolence, community development and unarmed civilian peacekeeping.
My inspiration is from the people I see working hard every day to bring justice and peace in local places.
I have spent over 20 years working for Peace, including CND, Nonviolent Peaceforce, Sellafield Peace Camp, Peace Education me Community Development.
In 2013 I was awarded Community Champion Award at Halifax Courier Community Spirit Awards.
In 2014 I was awarded the ICNC Curriculum Fellowship in civil resistance and in 2016 the ICNC are bringing an international seminar on Civil Resistance to Leeds Beckett University.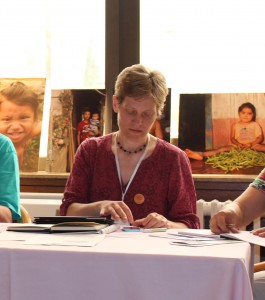 Her research has been funded by Leeds Beckett University, AHRC and JRCT.